Nutrition doesn't have to be boring:
EAT SMART.  BOOST ENERGY.  RELISH LIFE!
Improve the quality of your life!
Your health and vitality are largely dependent on the nutritional content of your food.  You literally are what you eat.  Problems like digestive issues, misbehaving hormones, poor skin, trying to get pregnant, inability to cope with stress or feeling tired all the time all require a different nutrition plan.
Nourish Naturally uses a holistic approach to offer therapeutic diet and lifestyle advice, treating each person as an individual.  Nutritious foods and natural products may be suggested to treat symptoms at the root level as well as providing symptomatic relief.
As seen in Red Magazine, Men's Health, Mother and Baby and on Good Morning Britain (ITV), Sophia Villiers from Nourish Naturally has helped many people achieve great health and positive life aspirations.  She can design personalised nutrition plans to suit your lifestyle so that you can achieve your goals too.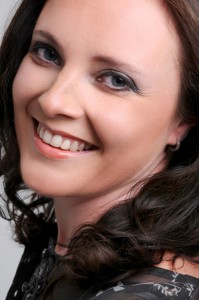 Sophia Villiers.
Wellness programmes
We offer two programmes:
VITALITY @ £397.00 (12 weeks)
RADIANCE @ £847.00 (6 months)
Tuesday, Wednesday and Thursday
8.00am – 2.00pm (last appointment at 1.00pm)
Based in Rickmansworth, Hertfordshire
Skype consultations
All consultations are held online via Skype or FaceTime, so geography doesn't have to be an issue.
Nourish Naturally supports local and international clients.
Body Holiday Detox Retreat
We have no retreats in the diary at present. We are working on an online course
Everyday we want to detox smoothly and efficiently. Every few months it helps to give your body a rest.
With nutrition tips, yoga, meditation and a goal setting workshop you will feel inspired and motivated.
And receive recipes for fresh, colourful juices throughout the day to give you a powerhouse of nutrients.
All this for £95.00!

Give your mind and body a holiday by joining Sophia Villiers (Nourish Naturally) and Mary McLellan (Mums of Steel) for this one day detox retreat.
For more details:
Click here